As many of us are getting married later in life so the desire for a huge and flamboyant affair diminishes.
Friends count more than extended family who you have never met, and it's the close ones who you want to spend your special day with, especially if it won't be the first time that a ring has been slid onto that all important finger.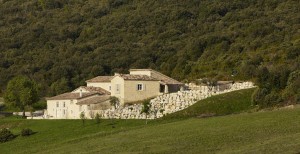 This all came to mind recently when a guest at The Old Silk Farm wrote to me the day after she arrived to say just how happy they all were there, but also how she wished she'd discovered the place before she got married. The guest, let's call her Marie Anne, had been married a few months before but said how wonderful The Old Farm would have been for her perfect group of friends. And given her the ideal excuse to restrict numbers to the exact few guests she wanted.
Marie Anne sewed the seed in my mind and when I'm there next I'll investigate whether you can be married in the church at Château de Joviac at the bottom of the hill. I'm sure you can.
What a perfect place for a small wedding party – the Old Farm sleeps 17 with what would make a pretty amazing bridal suite. The bigger of the master bedrooms is generous indeed, has a sumptuous bathroom, and even its own terrace, no mere balcony here.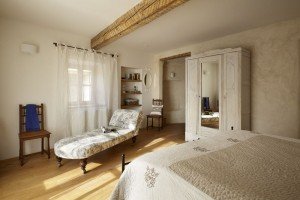 If the thought is tempting just ask. We already recommend a fabulous caterer to guests who comes to the house and creates a wonderful spread of local fare.
As I'm writing this there is a family gathering at the house to celebrate one guest's 80th birthday. Lucky them!