The gorgeous holiday homes at Tregiffian can become your whole holiday if that's what you want.
There's comfort in abundance.
There are the views – mainly rural from New Forge, but amazing sea views from Myn Tea and good sea views from upstairs at The Old Dairy.
There are the books, especially at New Forge.
Add in the relaxed comfort and it can become hard to drag yourself away.
After a few days with nothing but long dog walks to take me out recently I decided a treat breakfast was in order – and wandered across the fields to Trevedra, the great campsite just up the lane.
We ate like kings – including hogs pudding, a gorgeous west country treat that can have beef, pork and chicken in a fat sausage that's best grilled in fat slices.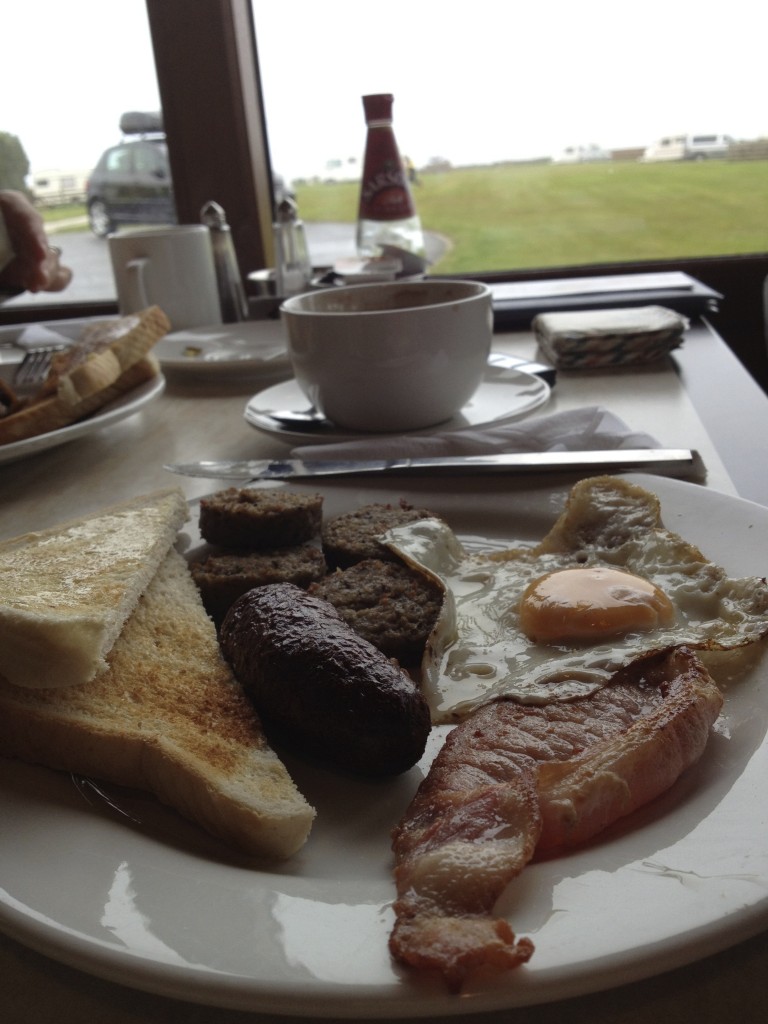 Shame the view wasn't too good on this photo, twenty minutes later the sun burnt off the cloud and we took the next shot.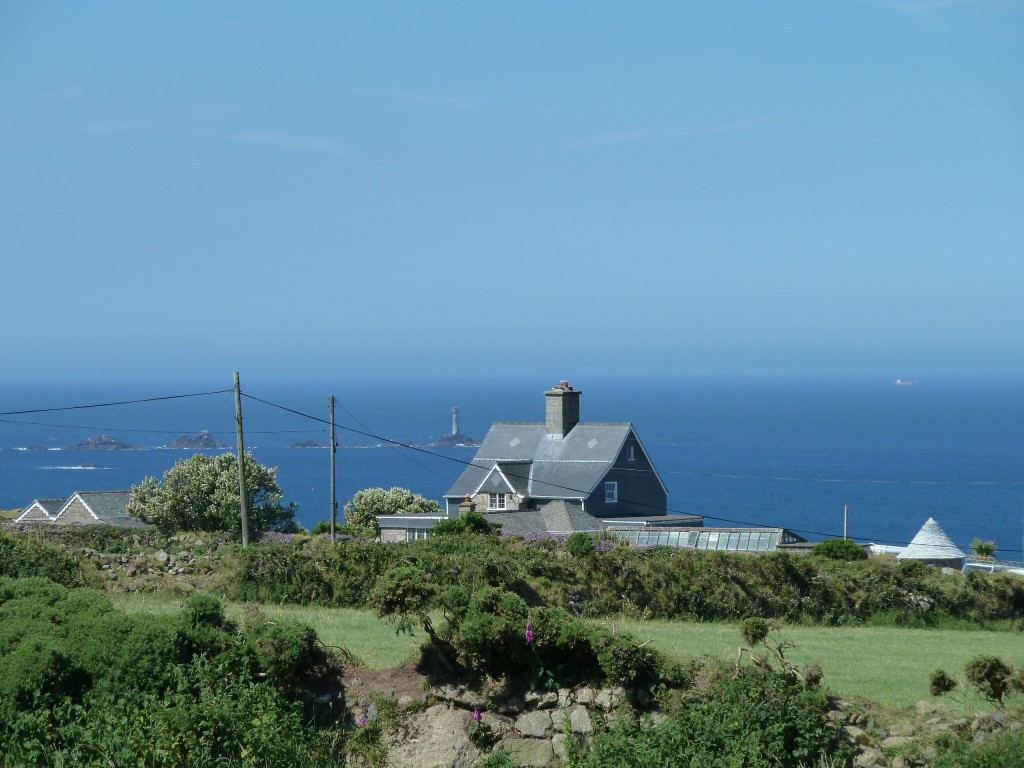 Trevedra is also good for emergency supplies and it's just a short walk from the cottages at Tregiffian.