After an amazing week up a Spanish mountain I was wondering how I'd feel about being back at Gwenver, in the simple scenery I know and love.
I need not have worried though. We're staying in Myn Tea this week, taking the first opportunity in ages to be there.
The beauty of a few days here in winter is that it doesn't take too much effort to be up to enjoy the sun rise and the sun set. Double bonus joy at each end of the day.
The weather is doing everything, and in quick succession. Gorgeous sun, whilst a mad hail shower hits you, and the wind blasts around your ears, threatening to turn the crows inside out, quickly followed by calm.
I was on Gwenver Beach this morning and about to strip off to have a quick swim before breakfast when three lovely ladies came and (sort of ) rescued me from my madness to talk about the dog. Of course Polly was only interested in her ball and ignored her position at the centre of attention.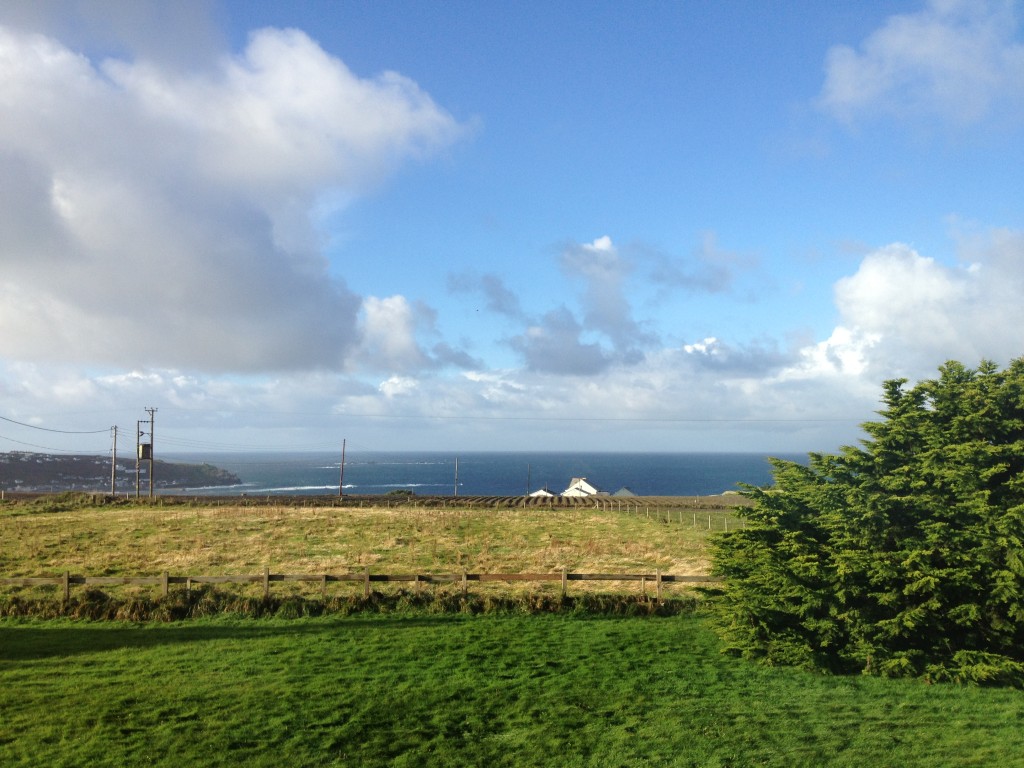 Out came the sun again and the world truly was a wonderful place.
I dearly love Andalucia, but nothing beats Sennen, Tregiffian and Gwenver. And I do believe that I love winter best of all.