Oh the bliss!
Tregiffian, the little hamlet above Gwenver Beach, is far enough away from the world to feel secluded, yet close enough to Sennen and St just so you're not cut off.
With calming far reaching views across both land and sea you could be happy there for a long while, even if you didn't leave the house.
And with the added bonus of some great autumn sunshine the temptation to stay at home is all the greater.
We bought the first part of Myn Tea nearly 20 years ago, and created the house as it is back in 2006.
Since we started letting the house about 10 years ago we have rarely had the chance to stay there ourselves, so when there was a window of a whole week available we leapt at the opportunity.
We were just back from our first tour as The Cornish Wanderer and we'd have liked a few quiet days in St Just, but we thought that a stay at Myn Tea could be too good to miss. And we were right.
Another great St Just night.
Although this post is about Tregiffian, Gwenver and Myn Tea, it has to start in St Just. We could have stayed at Tregiffian on Friday night – but there was an unmissable gig at the Town Hall.
If you ever see a poster for Headluv and Passman make room in your lives for the event. The Redruth rappers are hilarious, blending comedy, rap and folk melodies – yes, that is possible.
On to Tregiffian.
The rough lane to Tregiffian still makes my skin tingle with excitement. In spring the hedges burst forth in colour, and now in autumn they're fading back to their golds and browns.
The sea was sparkling with just the right amount of white caps to the waves as we passed in front of Kittiwake, the cottage that has doubled in size this weekend. Can I say that I love the work? Most people seem to think the new addition is a monster, but look around, where are there two houses the same in the far west? It's rare.
We roll across the shabby gravel to park facing the airport looking at the great view the lucky guests at New Forge have from their bedroom, and within a couple of trips to and fro all our holiday goods were in the house.
Next up – sink into that huge Chesterfield and soak up the view for a while before walking down to The Old Success for a quick sun downer.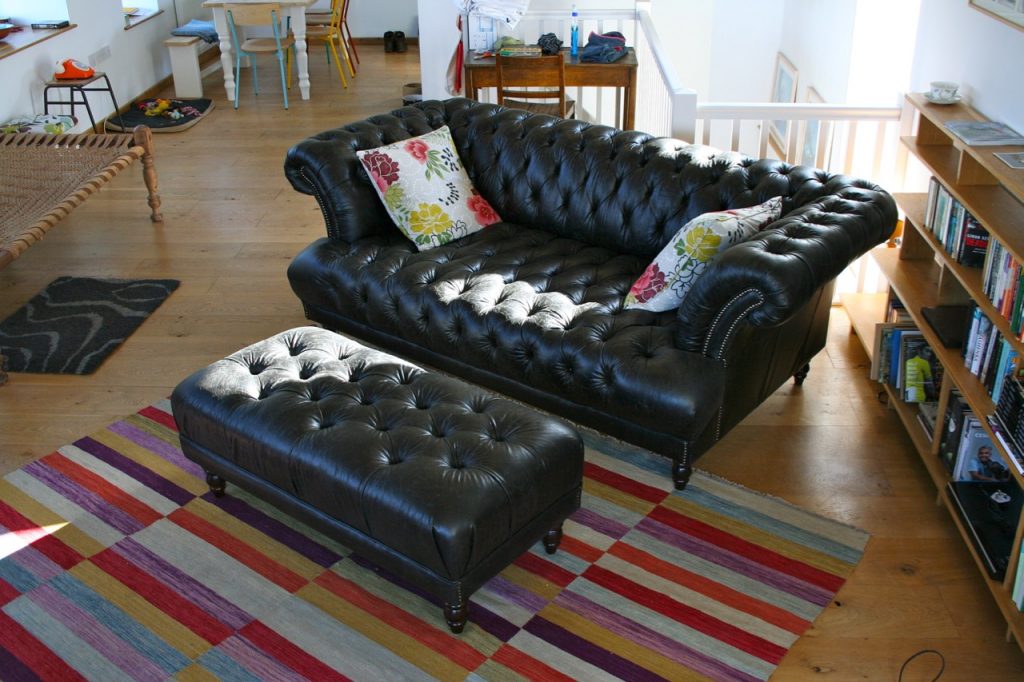 Longrock, Mounts Bay.
When Tregiffian disappears into low cloud it's often clear in Penzance and on Sunday we parked up at the motor homers' car park at Long Rock. The best coffee in West Cornwall is sold at the curiously named Hoxton Special so we had to stop there. They're main line is SUPs (stand up paddle boards), but I wasn't in the market for that on Sunday.
They also do good signs.
Gwenver Beach.
The beauty of the houses at Tregiffian isn't restricted to the houses themselves. Each has great views, and each is just a short walk down to Gwenver, to my mind the best beach in Cornwall.
When we used to drive home to Tregiffian from jobs in Birmingham, Manchester, London and even further afield I couldn't wait to get down to the beach in the morning.
On this stay too I went to Gwenver every morning, and swam most days. It's often perfect swimming conditions in October with air and sea temperature generally similar, which removes the shock element of striding out into the waves.
Penzance.
It's just down the road. It has its problems. But what town could be better than Penzance in the sunshine?
A swim. Lunch at the Lido, and a quick look at an exciting but stretching potential project.
A perfect end to an amazing week at Myn Tea.
Next year is booking up fast – if you'd like to take advantage of this beautiful property contact seb@thecornishway – but don't hang around!