When you run a self catering business it makes sense to try others to see what we're missing in our bid to offer the best in West Cornwall.
We're just back from a week in an amazing little place just inland from Nerja in Andalucia.
La Bolina is a one bedroom house that's lovely in its own right, but it's its location that elevates it to something truly amazing.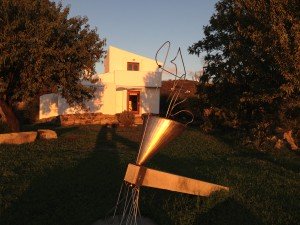 The house, built by its sculptor owner Robert Harding, commands a view like none I have ever had the pleasure to stay at. Being here in the clear autumn skies gave views over fifty miles or more of huge skies, ever changing with clouds, torrents of rain, and because of those, the sun was even more rewarding when it came.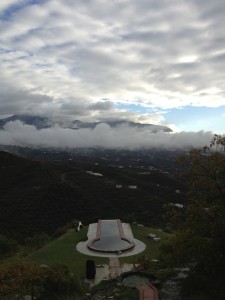 The garden and house are both galleries to the art of Rob and Maggie Harding and the following few pictures show a few of their pieces that I one day hope to go back and buy for Myn Tea or New Forge.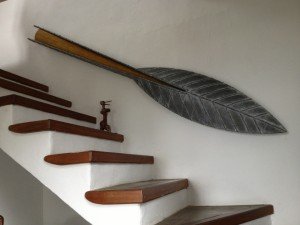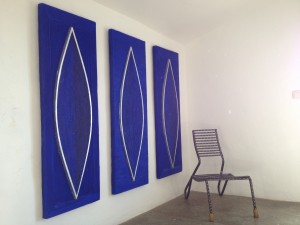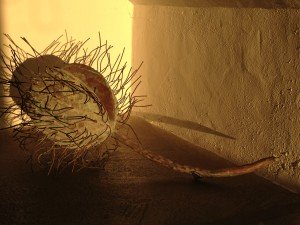 While most of the Costa Del Sol has been spoiled by soem pretty horrendous development here you're not far from the Spain we dream of finding, huge cliffs with mountain backdrops plunging into the sea. In particular at Cerro Gordo, this shot is from just before we got there on the old 340, which is now more like a great big layby off the new road.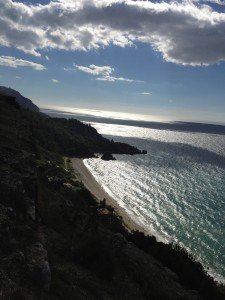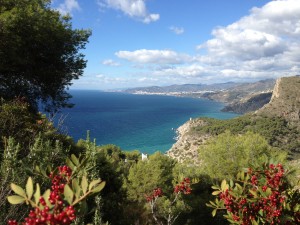 Staying somewhere this stunning always begs the question of where we'd most want to be. So far nothing has topped Tregiffian! How lucky we are.
La Bolina is stunning though and we hope to return for longer and for better weather before too long. Here's a link to it on Home Away's advertising site: La Bolina.