There's a song written for The Cape Cornwall Singers by Harry Glasson (Harry Safari) that starts with the lovely line:
"Simple pleasures like a pasty in the hand."
I think of it often when I'm out and about, remembering that the beauty and joy that the far west of Cornwall brings me daily is on a tight ration of maybe a week to most of the people who come here.
This morning as I stood at the top of Carn Bosavern gazing out towards the Scillies with the sun already warm behind me I thought I'd cast my mind back over a single week and note some of those simple pleasures that I'm so grateful for.
Lafrowda Day: the third Saturday of July is when St Just loses its few inhibitions and the streets fill with revellers from all around for Lafrowda.
Festival is an over used term these days, and it is rather grand for Lafrowda, but what the hell – it's a great day out that even the mizzle couldn't dampen.
A drive along the north cliffs: I had to visit a friend in Portreath, and as I love to do I eschewed the direct route and took the north cliffs road from Gwithian to Portreath. It's only beaten in its beauty by the nearer B3306 from St just to St Ives.
Sundowners on Carn Bosavern: To my mind the carn is an underused gem. A couple of minutes walk from town gets you the best view for miles around. Right now it shimmers with the orange of monbretia and last night after a film at Newlyn Filmhouse we were treated to a subtle but beautiful sunset, helped along by a small bottle of fizz.
St Michael's Mount. Dropping Amanda off at the station in the morning, taking Polly along the sea front towards Marazion, and remembering that St Michael's Mount is a fairytale castle here for our daily pleasure. It sure is.
A misty morning. Be it low cloud, fog, or good old mizzle (which autocorrect makes into a much scarier missile), the mist focuses attention on that which is immediately before you. With practice observing this can be a beautiful thing.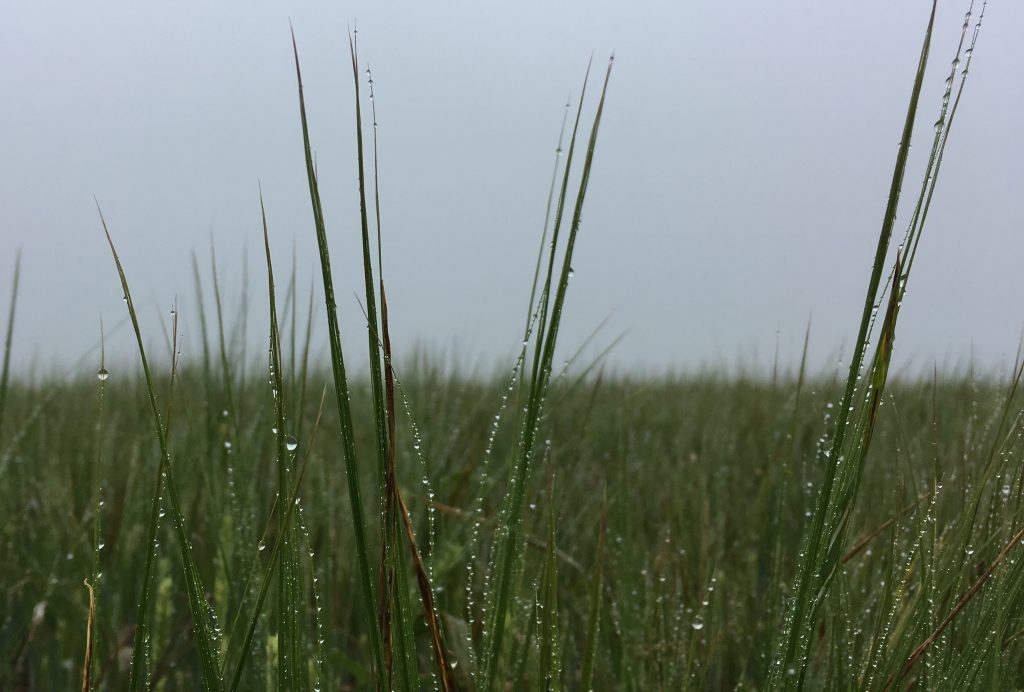 Ice cream at The Cape: The Cape is one of my favourite places. I love it when it's wild and scary to stand up on the top, but when the sun shines, and Stacey is serving ice cream then it's a cracking place to be.
A stroll down The Cot before breakfast: Choughs, seals, the occasional pod of dolphins, and all that rugged beauty.
Arm chair philosophy: Putting it all to right outside The Star with my good friend Paul Phaus.
There's more, so much more, and it all adds up to St Just being our chosen place to live when we could have gone pretty much anywhere in the world.
Here's the first verse of the song:
Simple pleasures like a pasty in the hand,
While you sit and watch the fulmar swoop and glide.
With your children building castles in the sand,
See a fishing boat returning on the tide.
Paul Woolcock: This year Lafrowda was different, tinged with sadness for the loss of one of St Just's big characters, owner and manager of The Commercial Hotel, Paul Woolcock.
Paul was the first person to welcome me to St Just and we all enjoyed his banter while admiring his tireless work to keep the town special.
His and his sister Michelle's business is right opposite Archavon and I've met him nearly every day for the past two years.
Paul had knowledge of most things local and opinions on more, he didn't hold back and he didn't suffer fools. He was down to earth, hard working, challenging and fun.
Paul will be sorely missed and his name will live on in tales of St Just for many years.