We have always loved Porthleven, and indeed we spent ages contemplating buying a place that was so small I could touch both walls of the living room with my arms outstretched.
Over the past decade we've seen it move from quaint fishing village to its more recent status as something of an eating destination. The lovely Crichards Fish Restaurant has gone, but in its place have come Kota, Blue Haze, Amelie's, The Deli, and most recently The Square and Kota Kai.
Today the tide was low and we took a long hard walk along the beautiful pebble sand. Lying in the sun, taking a few shots of the rock strata before heading back to Amelie's for a fab pizza. It's not cheap, but it is good.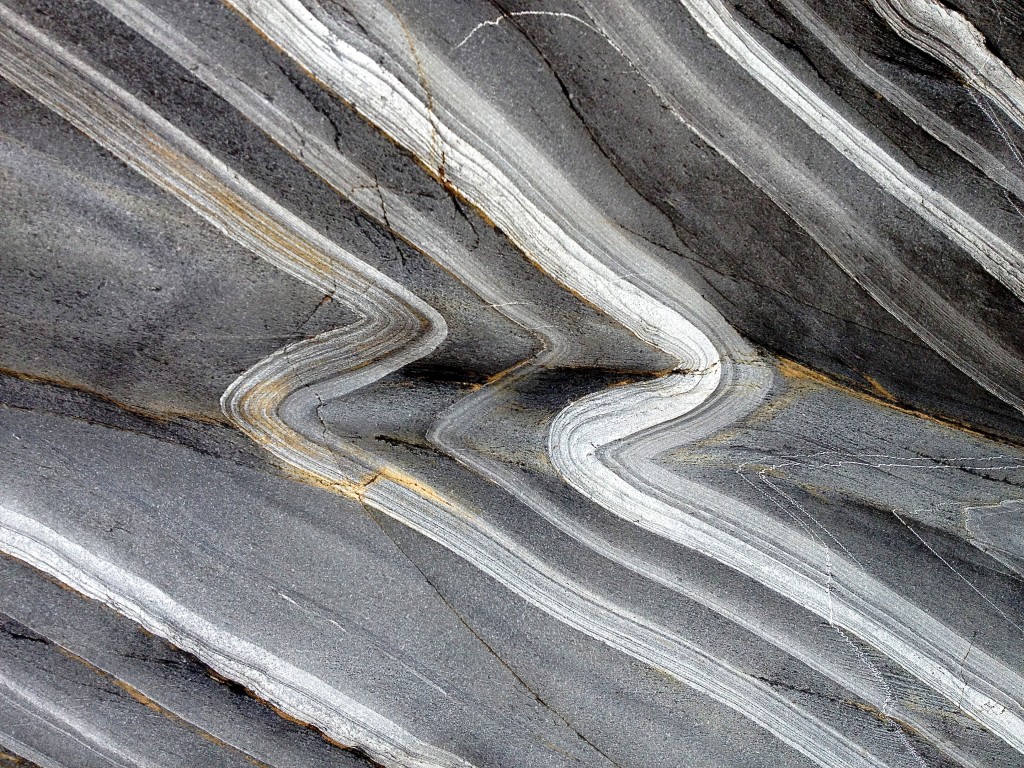 Catching an hour in the sun in winter is a true joy, and getting a little sleep on the beach, with the pebbles shaping around you better than any memory foam mattress is an absolute treat. Now, several hours later, I realise I have my first sun burn of the year – even though it was barely above freezing.
I like this shot as it's more road than rock layers.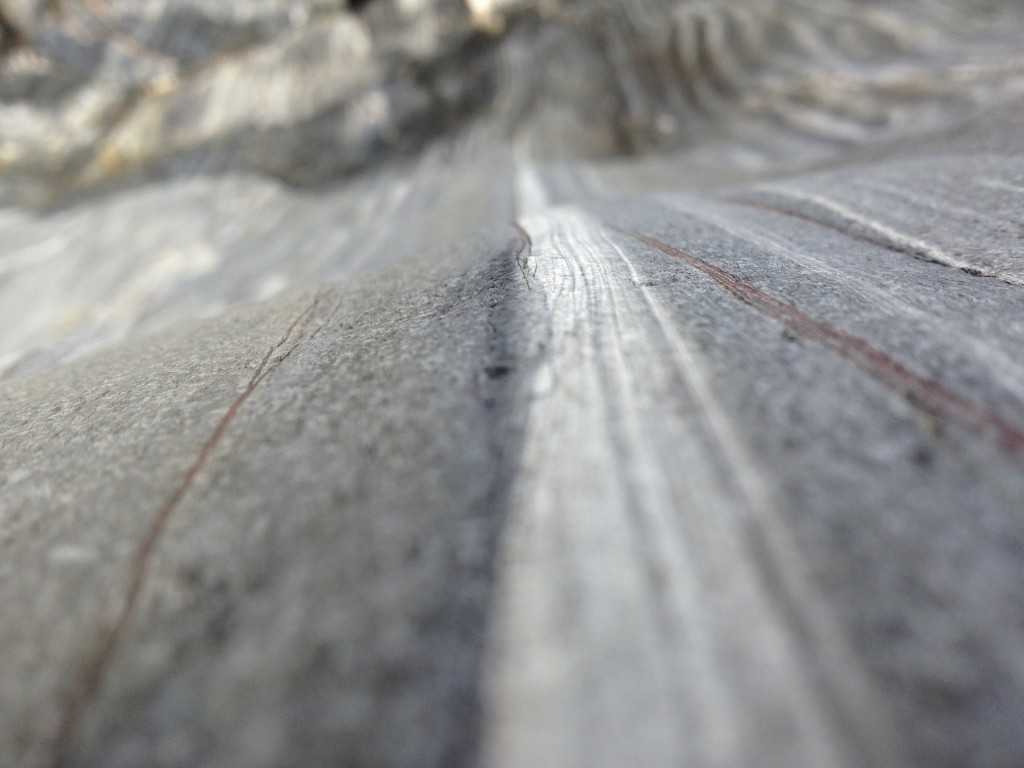 The trouble with sleeping on the beach is the abuse your beard suffers…
And the crab linguine? We stopped off at Harvey's in Newlyn on the way back for crab – then back at Myn Tea Amanda cooked up a simple, but delicious storm.