We are delighted to launch Archavonstudio.
In October last year we began an ambitious building project.
Ambitious not because it was huge.
No.
Quite the opposite.
Ambitious because it sought to create a fantastic, spacious, well lit, self contained apartment in just 252 metres.
And we believe we've got it bang on!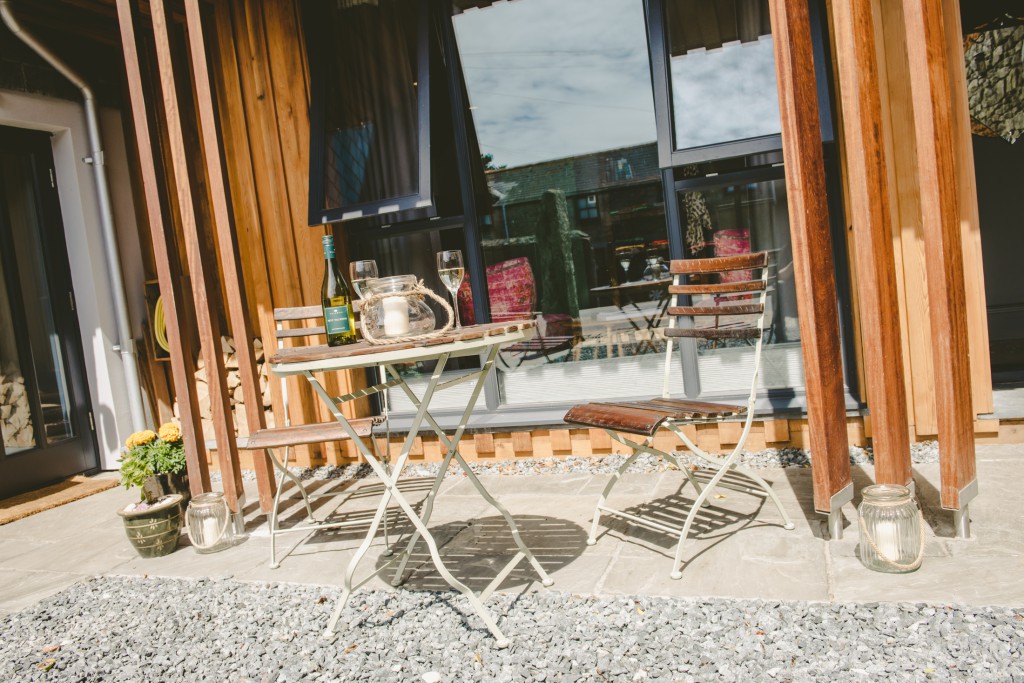 There's no trickery here. No miniature furniture to make the space look bigger. No bed that disappears into the wall, no micro kitchen that's too small to cook more than toast in. No shower that involves standing on the loo.
Instead Archavonstudio delivers a new living space for guests yet still leaves us with more usable garden than we had when we bought Archavon three years ago.
Working with St Just based Studio West Architects for the second time, our brief was to bring a new accommodation concept to the far west.
A small building that would tempt people in to see what was going on.
That would showcase the talent of both the architects and the builders, while demonstrating the ambition of The Cornish Way to deliver "Holidays that fill you with joy."
We set out to challenge the best boutique hotels, yet offer the convenience of self catering accommodation, right in the heart of this great town of St Just, on the edge of Britain, on the edge of our world.
We don't want to compete with anything that's in St Just now, rather we want to offer something new, bringing a new audience to enjoy the far west.
252 square metres doesn't give you space to waste, but as you'll see from these shots, it's certainly ample for two, in fact Amanda and I are already planning our own holiday there!
The art is in the finish.
The whole space is painted in Farrow and Ball's Moles Breath – yes the ceiling too.
The under heated floor is rough polished concrete, sealed to make it soft underfoot, inset with buttons at the door, purely for the joy of it.
The kitchen has plenty of space for full time living, the combination oven is complemented by a two ring induction hob – I've wanted one of those ever since my first student digs where I used to cook up a storm on a little two ring stove with an oven under.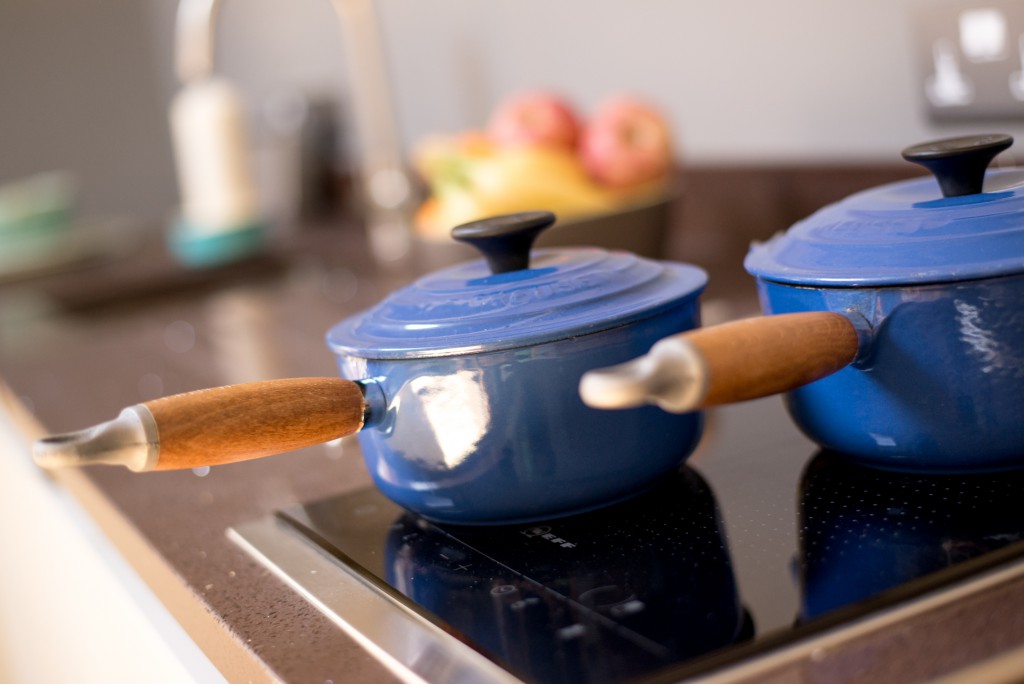 Preparation space is plentiful, but you do need to clear everything behind you as that same space will be where you eat.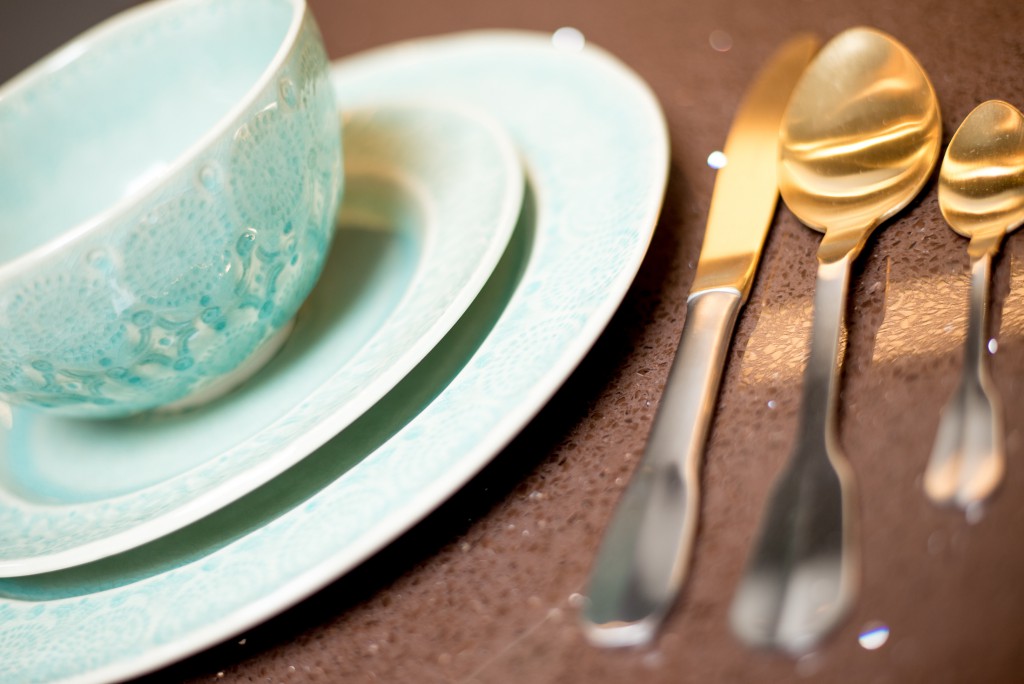 The thing that separates Archavonstudio from anything out there, even if such a space exists, is its skyspace rooflight. Inspired by artist James Turrell who has a wonderful space in the nearby Tremenheere Sculpture Gardens, on a clear day just lie back on the bed and be mesmerised by the sky, ideally with drifting fluffy clouds and the occasional soaring bird.
As with the best cottages on The Cornish Way we have paid close attention to simple things like middle of the night bathroom lighting and ample electrical sockets (including ones where you need to plug in your laptop). Fittings have been chosen for their beauty, and function.
The curtains had just been hung as the photographer set to work – the creases hadn't fallen out and the shot doesn't do justice to the great design from local surface designer Betty Boyns.
The great photography is by our good friend Julian Marment who came down intending to have a weekend break for Lafrowda – we put him to work first!
To book your week click through to The Cornish Way, or for shorter stays email kelvin@thecornishway.co.uk.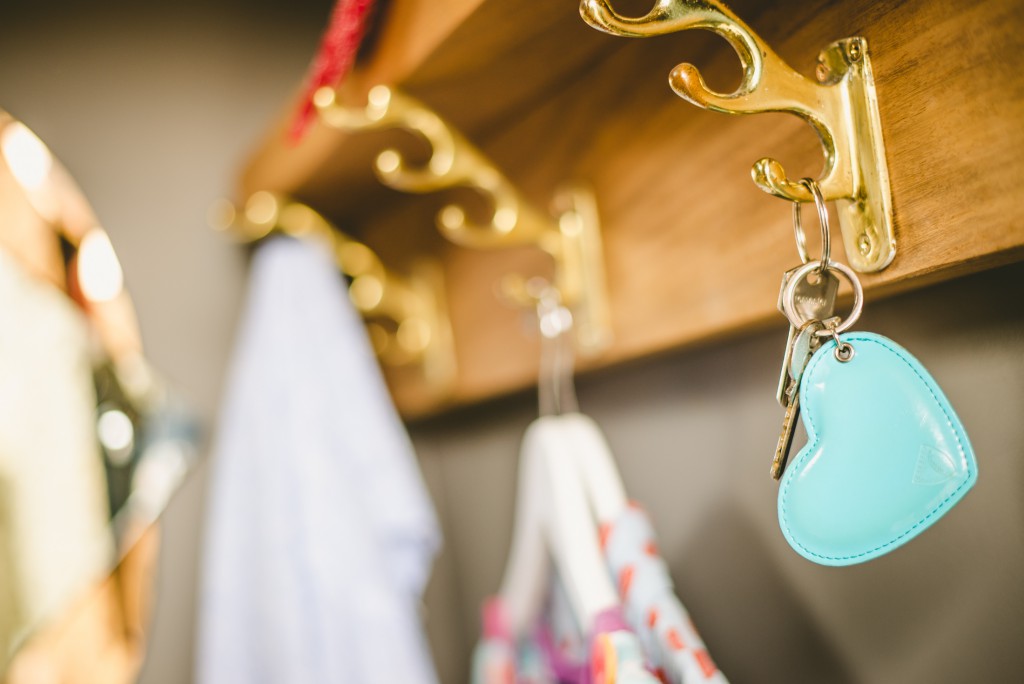 The full team was:
Build team – Nick, Ben and Colin at The Cornish Builders – 07967 619069
Joinery and glazing – Celtic Cross 01736 786296
Electrics – Michael Renshall – 07812 484854
Plumbing – Charlie Osborne – 07801 539440
Building Design – Studio West Architects 01736 788892
Structural Engineer – Richard Gowan Consulting – 01736 785829.
A huge thank you to our great friends at Bronco in Ripon for help, encouragement, and our fab website.
And the biggest credit goes to Amanda Collins, for having the faith, patience and resilience to keep going.