When we rebuilt Myn Tea a few years ago it was our intention to put a wood burner in.
But if you have ever done a building project you'll know how it is.
The nice bits come at the end.
And by that time you're financially terrified.
Well it has taken us seven years, but finally in March we bought this beauty from Kuggar Stoves in Helston.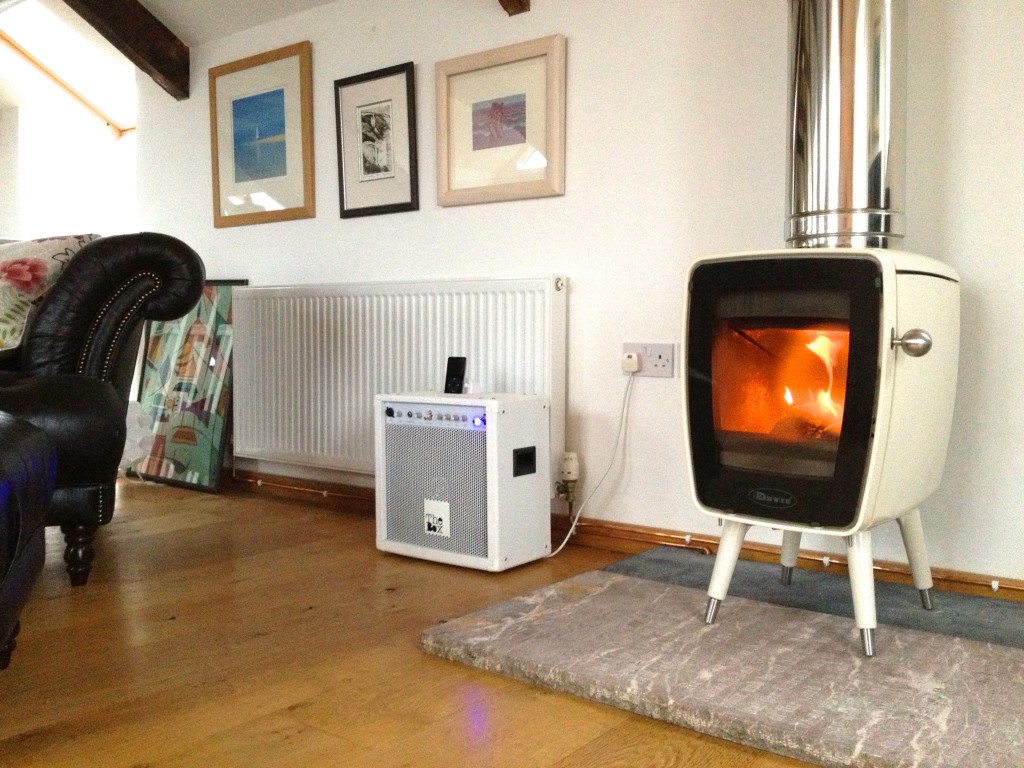 It's a Dovre Vintage.
It's small, but then the cottage is always warm enough anyway, it's as much for atmosphere as heat and it delivers that in spades.
The hearth stone is rather special too – it's a headstone bearing a couple of the ten commandments – rather appropriately Thou Shall Not Work On Thy Holidays (or was it on the Sabbath?)
I'm always telling people how good it is to spend winter self catering holidays in Cornwall – hopefully this little gem will help to convince a few hardier souls.