Whenever we're working out how much we'll need to live on when we finally move back to Cornwall full time we have to factor in being able to afford lunch at Tremenheere Sculpture Gardens where chef Justin Ashton turns out amazing simple food with absolute consistency.
Today we ate chestnut mushrooms with chard and beetroot on sourdough toast, and a doorstep ham and mustard sandwich, washed down with Polgoon Cider. A real treat, especially to then walk up the hill a bit with the newly shorn Polly to take in the view, and throw the ball around a bit.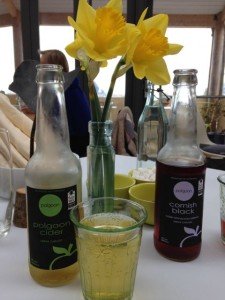 You can't beat a Polgoon Cider from just down the road to help you while away the minutes to lunch time.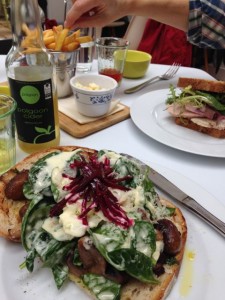 and then we were treated to this delight.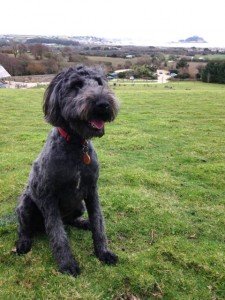 Polly, with St Michael's Mount in the background.