Work.
We all have to do it.
The best way to work is to do something you love.
I have the good fortune to love most of what I do, and today took the joy to a new level.
Here's why.
The Archavon Project has moved into its third month, and after a few delays we're now steaming along.
The new windows from Celtic Cross Joinery are in and look stunning. Duncan has done such a good job on them that I keep being asked if they're plastic.
The Cornish Builders have completed the roof, slate hung the outside, and insulated and rendered the bottom half of the house.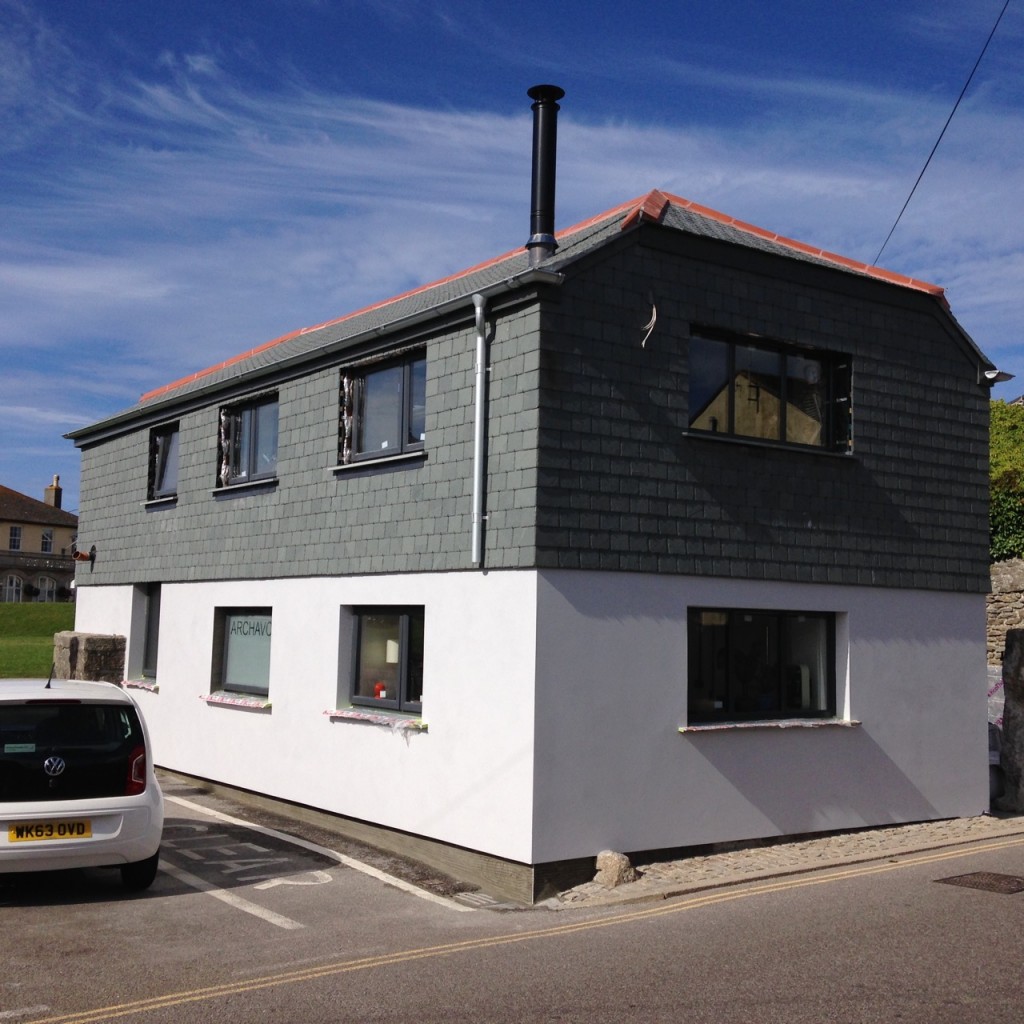 We ripped the guts out of the upstairs room, so Polly and I now have the tiny front bedroom as our sanctuary, our office and our sleeping quarters. Meanwhile the upstairs has been insulated, wired, and tomorrow Ben and Colin will be plaster boarding it in preparation for skimming – one of Nick's specialities.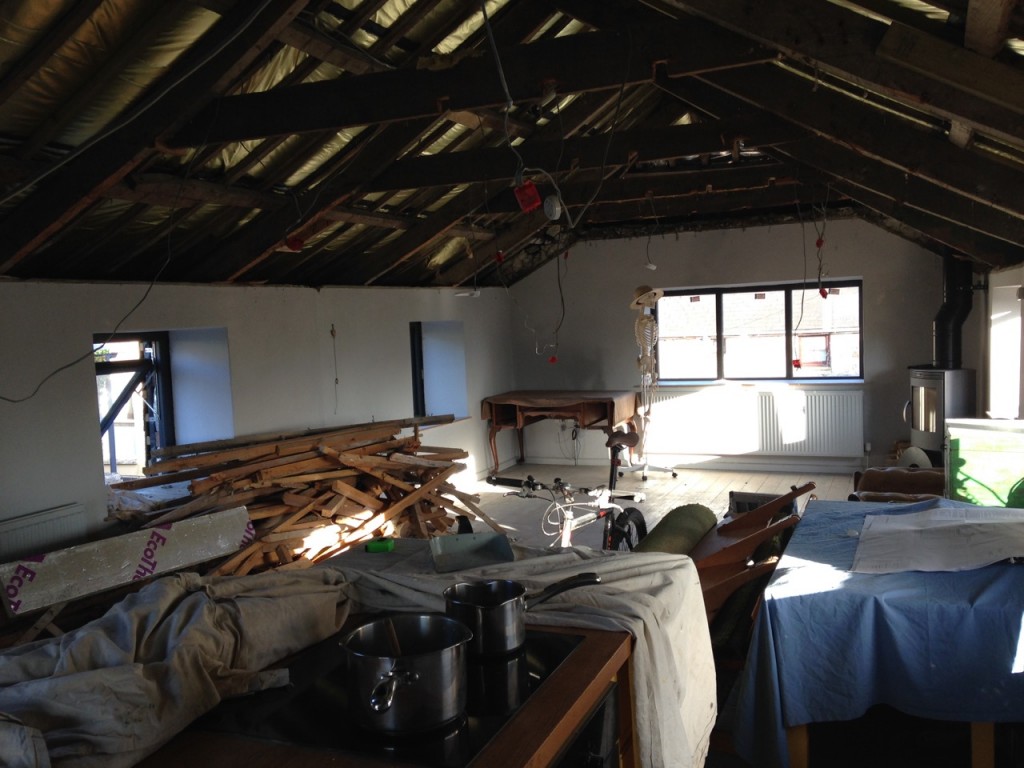 The back bedroom has been stripped back to bare stone too, and dug down to allow new drainage, and 100mm of insulation in the floor. The walls have been tanked, and we poured concrete today. Next week the boys will insulate and line the walls and after that it may start looking liveable again.
I must take some pictures of the courtyard, while the front looks grand, the courtyard is a complete mess, not even 'builders yard' does justice to the state of it. In a few weeks we'll break through the new entrance to the house, we're just waiting on the joinery, then the outside will be done until we start on the studio.
OK.
So that's all good, but is that a cause for such joy?
Well it is when your day starts at a civilised 7am with a walk over Carn Bosavern, and this is your view. It was already hot, Polly and I both felt the love, and we started work with a spring in our stride (well, she just hid under the bed from all the noise as usual).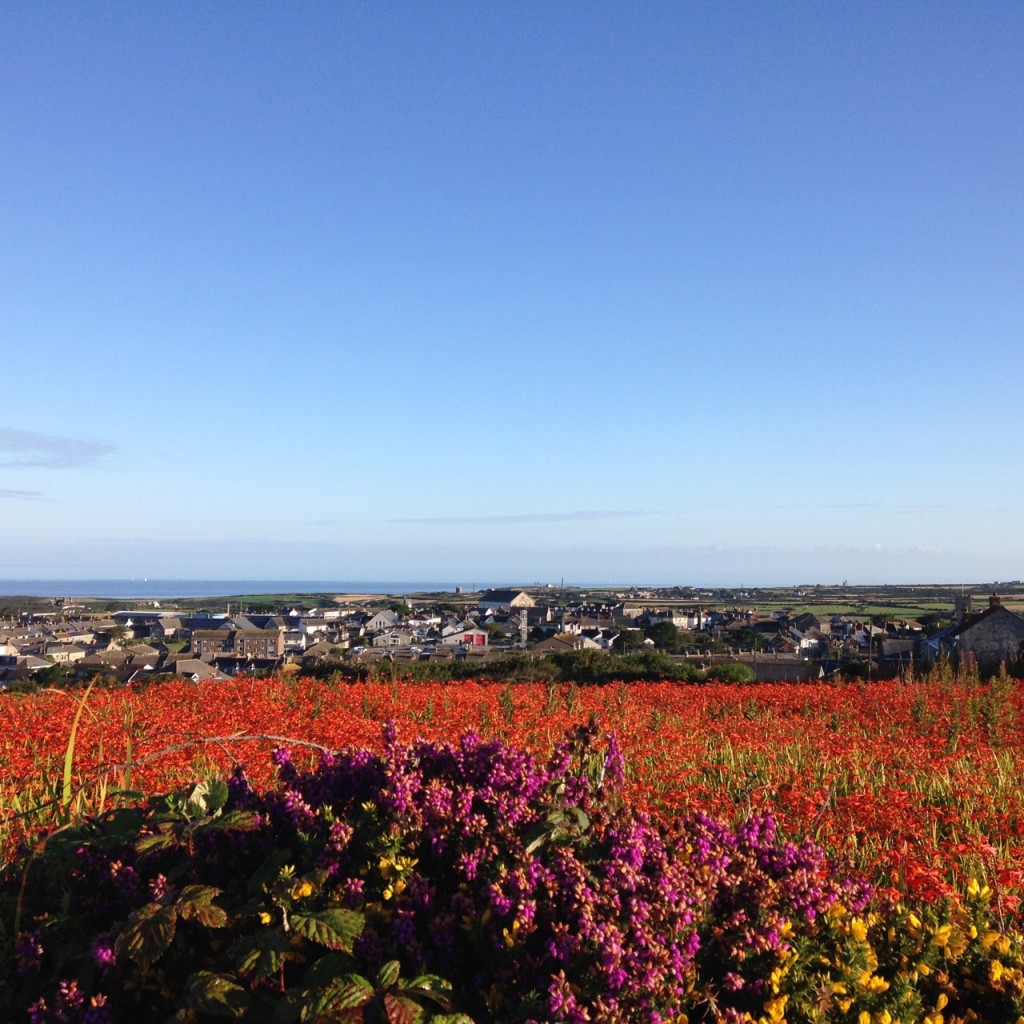 Then a few hours painting in the hot sun, chatting to the St Just townsfolk who continue to be as delighted as me with the transformation of the house.
Finished off nicely at the end of the day with a stroll down Cot Valley with my good friend Dom G for a swim at Porth Nanven.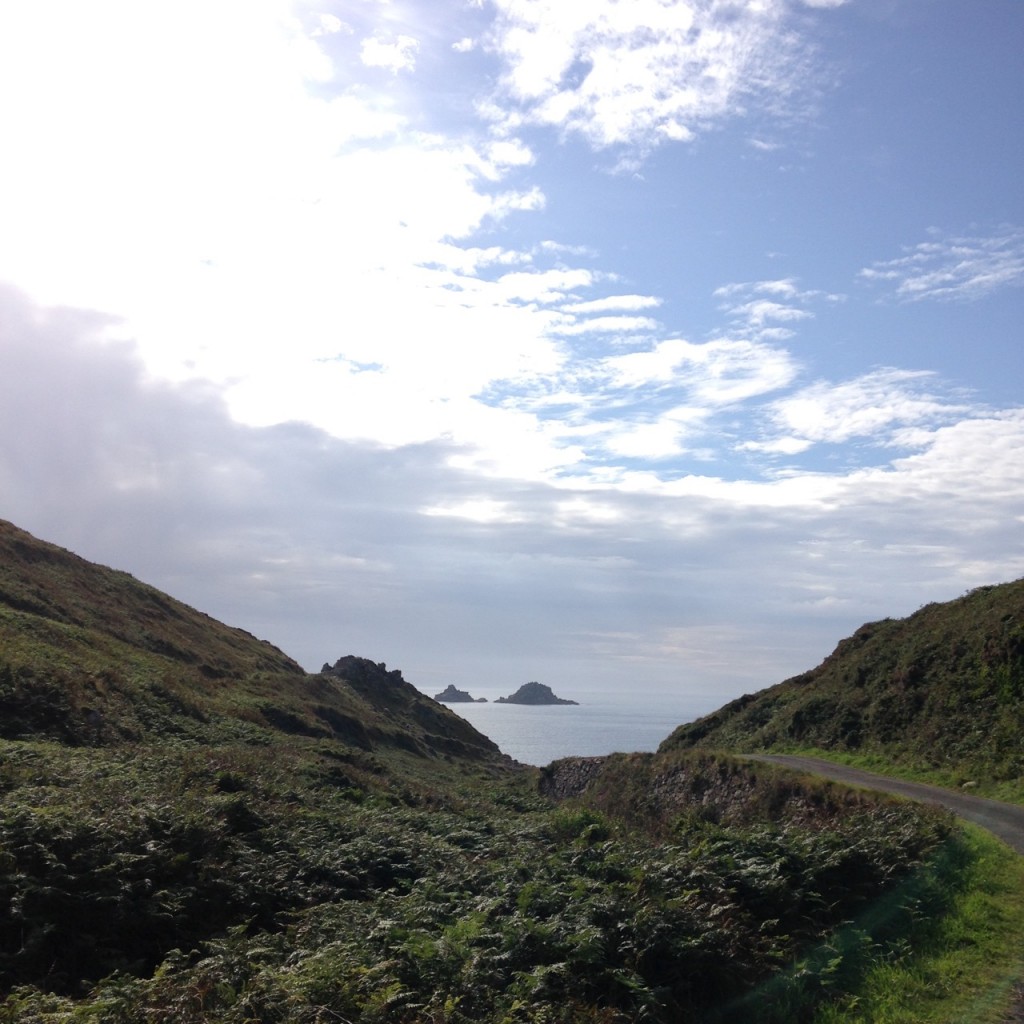 The water was perfect, the swell entertaining but not challenging, and Dom's speed through the water left me aware I need to get some practise in.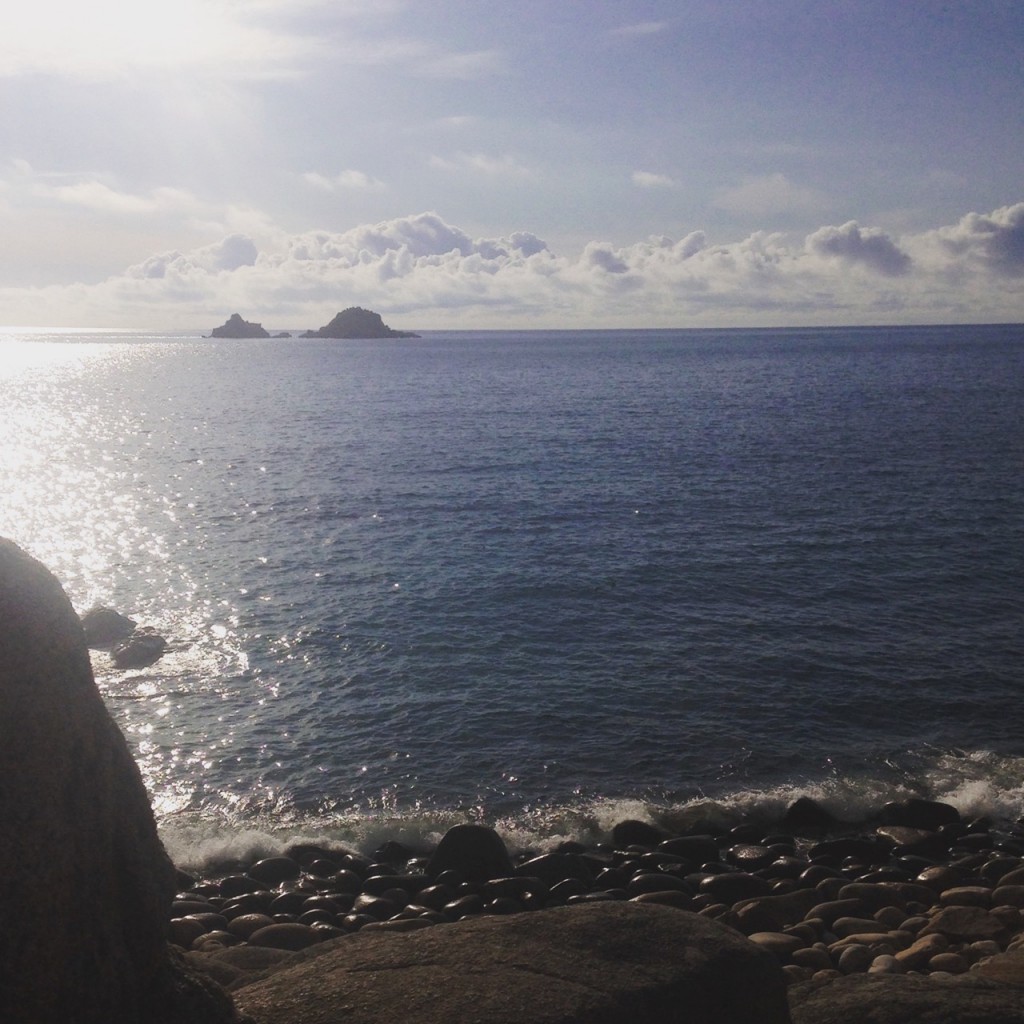 After 25 minutes we were starting the chill, but the hot granite boulders helped restore some heat.
Now the sun is just going down on a perfect day – rain is forecast tomorrow, but with today to remember I don't mind a bit.
As a reminder of where we started…