Polly is usually allowed to grow her coat through winter, and the plan is that she gets a trim in April.
This year though she has been running with her friend Princess almost every day and coming back with a matted coat full of twigs that has become increasingly difficult to brush out, in part due to her distaste for brushing in the first place, and in part because her fine, but thick coat is prone to dreadlocks.
On the way home this weekend we decided is was time for an early chop so here's polly before: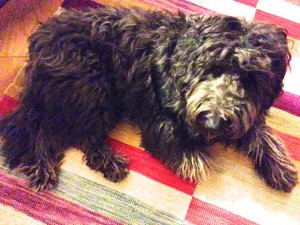 and after her trim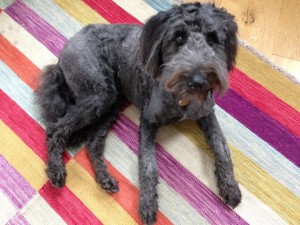 We took her to Canine Corner at the top of Chywoone Hill in Newlyn where Liz did a great job and filled her bin with Polly hair. Liz is on: 01736 351129.