Over the past few weeks I've been fortunate to visit some gorgeous places for work and pleasure. A night at The Devonshire fell followed by a long walk up the River Wharfe in North Yorkshire prompted me to say to Minty "Cornwall will have it's work cut out trying to impress me next week."
Here's the bridge at Burnsall Village by the Red Lion, from here there's good swimming to be done, or diving off rocks a bit further along for an unexpected adrenalin rush in such serene surroundings.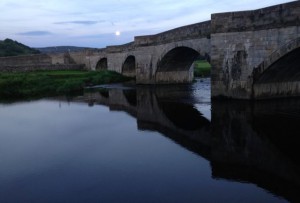 The Devonshire Fell was a top place to stay, a super comfortable bed and this view to wake up to. The competition was on!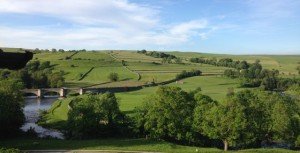 After that work took me through South Wales, filming at Best Western Aberavon Beach hotel followed by The Maldron in Cardiff. Our Polly will be a star in one of the adverts we were working on as the Abeeravon Beach is a dog friendly hotel – and the beach is right outside.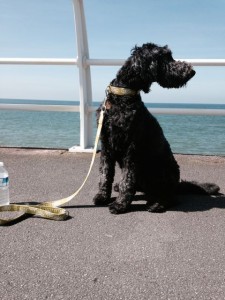 Next up was another favourite county, Somerset, and off to the stunning Best Western Swan at Wells. This has the best hotel room I have seen in years, quiet luxury, comfortable not flash, with the best view of Wells Cathedral.
Driving through the A roads from Wells to Salisbury made the thought of motorways  seem brash and angry, we really should get off them more often.
Then came Cornwall's big testing moment. Would it. could it deliver? Just after Crowlas on the A30 you get the fairytale view of St Michael's Mount, today sitting in a sparkling azure sea, dotted with sailing dinghies, windsurfs and a visiting tall ship – special already.
Turning down the lane to Tregiffian had tears of joy pricking at my eyes.
The hedges are huge and full of colour, teeming with life as a thousand chicks take unsteadily to the air for their first flights, the sea looks so tempting, and at the end of the lane there's Myn Tea.
Life is good.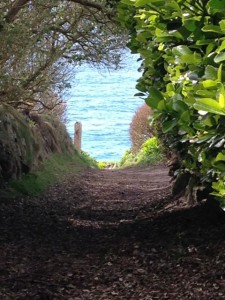 The visitor's book is open to a quote from the last guests "As Samuel Johnson may have said, When you tire of Myn Tea you tire of life".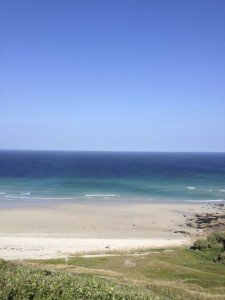 Perfect!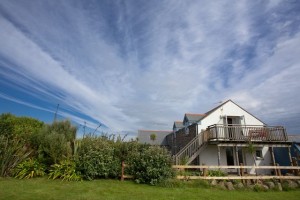 That then leaves the question, Yorkshire, Somerset, or Cornwall?
If I can't have it all then I'll just stay put where I am thanks.
Kernow kensa!