From Tregiffian, just up from Gwenver Beach, one of the simplest and most beautiful walks has to be the Nanquidno Valley circuit.
It has everything, fields, a wooded valley with a lovely stream, and then the coast, boulder strewn bays, cliffs and finally Gwenver Beach which has to be one of the very best no matter what the weather.
Today was heavy and misty. Warm, but wet, weather that could easily get you down if you don't have a plan to get out there and get going. We'd had a few glasses with lunch and so lethargy could have easily won, but we eschewed the sofa and got out there.
Across the fields, no cattle today and into the intense green of the valley. Polly had the usual scrap with the Thomas's dogs, and I had to take a quick shot of the gradually disappearing Fordson tractor.
This is from May 07: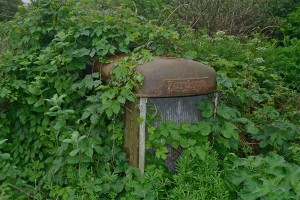 And this is how it's looking today: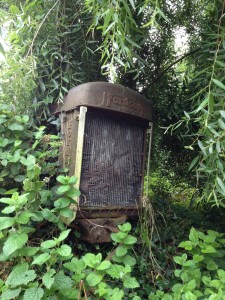 OK, so the tractor hasn't disappeared that much, but where did those willows spring from?
After Nanjulian Farm and the gorgeous Nanquidno House comes the mining area, easiest to make out in winter, but with an obvious water wheel housing and adits. And then the sea.
It's hard to get in here because of the boulders, but a little reef makes a decent surf near high tide.
Gwenver looked like a winter's beach today with a handful of surfers, and a few guys fishing for bass.
Up from Gwenver – it does get easier. Polly found this amazing mushroom which made a fantastic omelette  (OK, I'm not actually that brave, it's still in the field).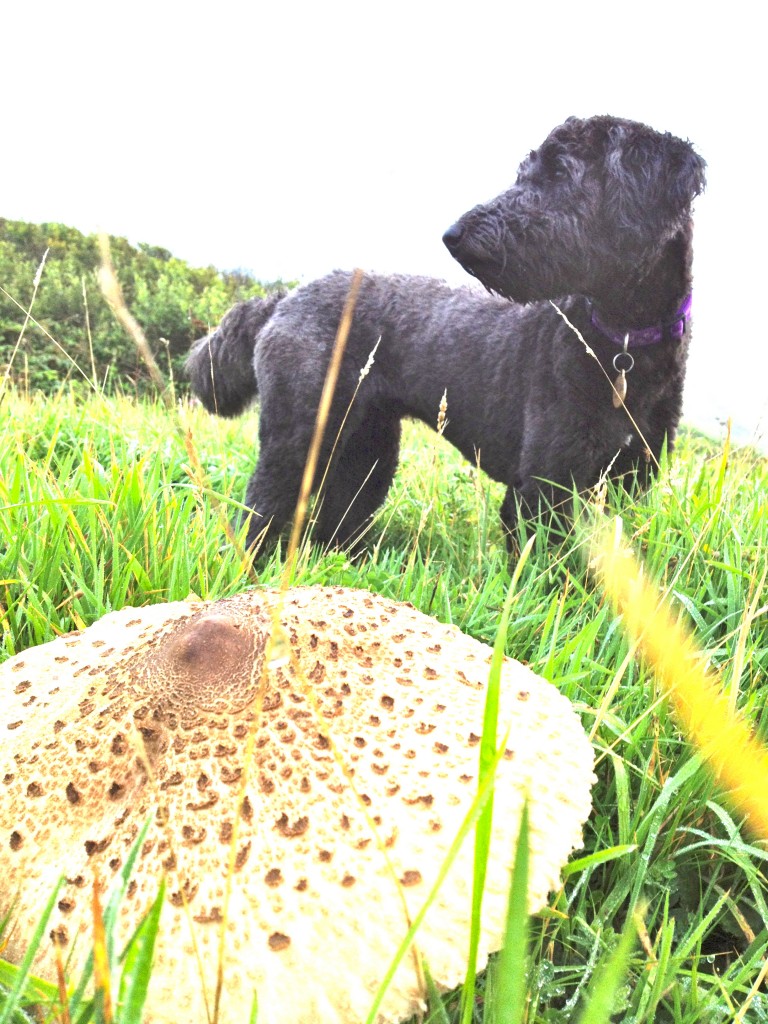 Even on a day like today when you couldn't see much it was still a lovely walk, and I'll be ready for it again tomorrow.