I'm a big fan of the high cliffs and wild rugged nature of the north coast, but when I make a change and head along the south coast I remember its calmer charms.
Prussia Cove is special indeed. Named after its most infamous resident, Prussia was home to much smuggling in the 1700s led by the head of the Carter family John Carter, the self styled King of Prussia.
There are plenty of tales of smuggling happening under the noses of the revenue men in Penzance, in fact the revenue's own cutter, the Brilliant, was apparently seized while laden with confiscated goods. You can see the deep ruts cut across the soft rock by horse drawn carts lugging booty from cove to cove.
Today Prussia Cove is a peaceful place that has its own International Musicians Seminar, set up in 1972 by the Hungarian violinist, Sándor Végh and Hilary Tunstall-Behrens. The Tunstall-Behrens still own much of the Cove and have some stunning properties to rent there.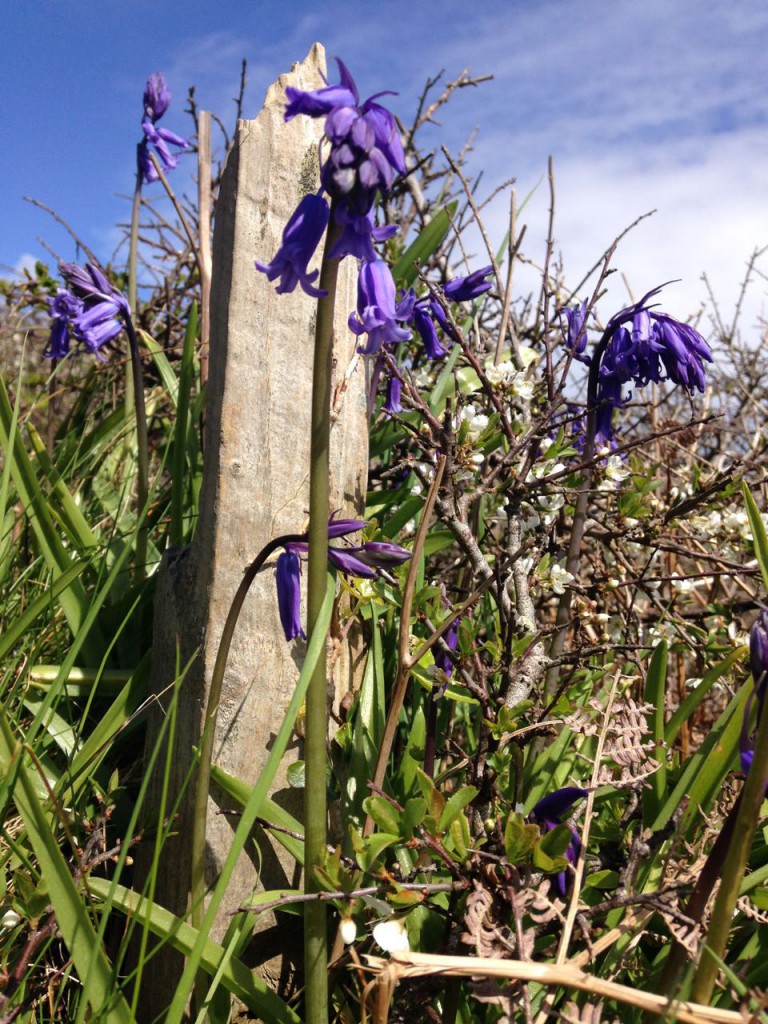 For me the beauty of Piskies Cove, Prussia Cove and Bessie's are all topped by the magnificent Cudden Point, and that wonderful little house that looks over it all.
Between Cudden Point and Prussia Cove there's another piece of maritime history. A post, and some huge chains, but with no explanation. These are the remains of HMS Warspite, a destroyer built in Devonport that served in the Battle of Jutland as well as many other actions. The ship was moored here on the way to be scrapped in Mounts Bay in 1947, but broke its moorings, running aground in Prussia Cove. Imagine something that big in such a small cove!
It's a good circular walk to park in Perranuthnoe and follow the cliff path to Prussia Cove, and one that's rewarded by the cafes, or the excellent Victoria Inn when you get back.
Today though I was on a quick visit and so parked at the car park at Porth an Alls