Morvah Pasty Day.
'Tis pasty day down Morvah next Tuesday!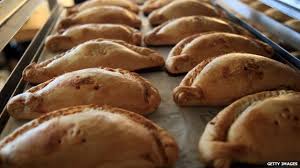 And what a lovely thing that is.
Morvah Fair used to happen on the 1st August every year and some even it was. The giant Archavon was a big fan and would usually get into a few scrapes there after a flagon or two of rough scrumpy from downalong.
The fair grew and grew with men, women and chields marching across the fields from every surrounding town and village, drinking form morning until next morning. They lot from Penzance used to come over and cut up rough more often than not, and it was cause of them that the police wouldn't even go near the place.
Then ages ago some prudish man of the church decided that the considerable drunkenness wasn't good for the population's soul, let alone the damage to able working bodies caused by the brawling an all. He called down eternal damnation and had the Morvah Fair banned.
All that was donkey's years ago, but of late there has been a new rumble on the north cliffs and Morvah's big day is gaining momentum again.
Pasty Day happens on the first Tuesday of August and while it's not a drunken rout, it is a lovely example of a small yet popular event.
Running from 11am – 11pm with music all through the day, one of the best sights for me is the simple and quaint St Bridget's Church full of people eating their pasties. The tower of St Bridget's is pretty old, dating form the 14th century. I love the stark simplicity of the place, but that changes on Morvah Pasty Day.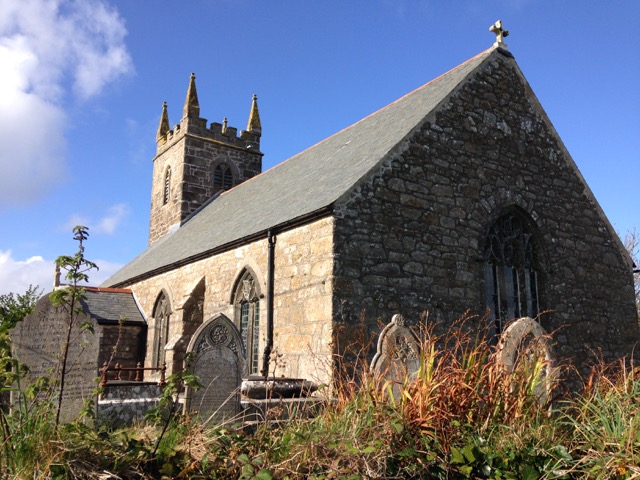 This year there is a good line up of singers and bands, from choirs to rockers (well, gentle rockers). I'll be there for Dave Jenkins, of Star Band fame. Dave's playing around midday. Then later in the evening I'll be back for Tom Dale a blues busker who blew the audience away at The Old Success a while back.
In the meantime I'll certainly have a pasty or two, and hope for some good ales in the evening too. There are numerous cracking brews made around the far west, but unfortunately the dominance of St Austell Ales pubs means that you don't see many served on the bars, Pasty Day should give you a chance to catch up on what you've been missing.
If you go for the day there's plenty to see around and about Morvah as well. Morvah Pasty Day is centred around the schoolhouse which is a charming little gallery that's worth coming back to on a quieter day. The coast here is spectacular and there's a footpath down to the cliffs that starts just beyond the church.
In land there are antiquities such as the Mên Scryfa, an inscribed standing stone dating from the middle of the 5th century, Chûn Quoit and my favourite, Chûn Castle – worth visiting for the view alone, and interesting to consider living there in a fortified village centuries ago, it apparently dates from 300BC. There's also an iron age settlement that I haven't visited yet called Croftoe.
Whether you go for modern culture, ancient history, or a mix of both with pasty in hand, 2nd August at Morvah should be a cracking day out giving us all a chance to think more about this simple hamlet that we so often pass in the blink of an eye.
How to get to Morvah Pasty Day.
Fancy supping some of those ales? From St Just it's a fair old stank and you'll be tired enough if you walk both ways. There's parking in the local fields, but you won't want to be drinking the scrumpy and driving home! The West Penwith Community Bus runs a service between the villages of the north cliffs stopping at Lands End, St Just, Pendeen etc.
I'll update this post with some photos after the event next week.