The Cornish Way team was delighted to be asked to look after a gorgeous house at the ever so special Lamorna Cove.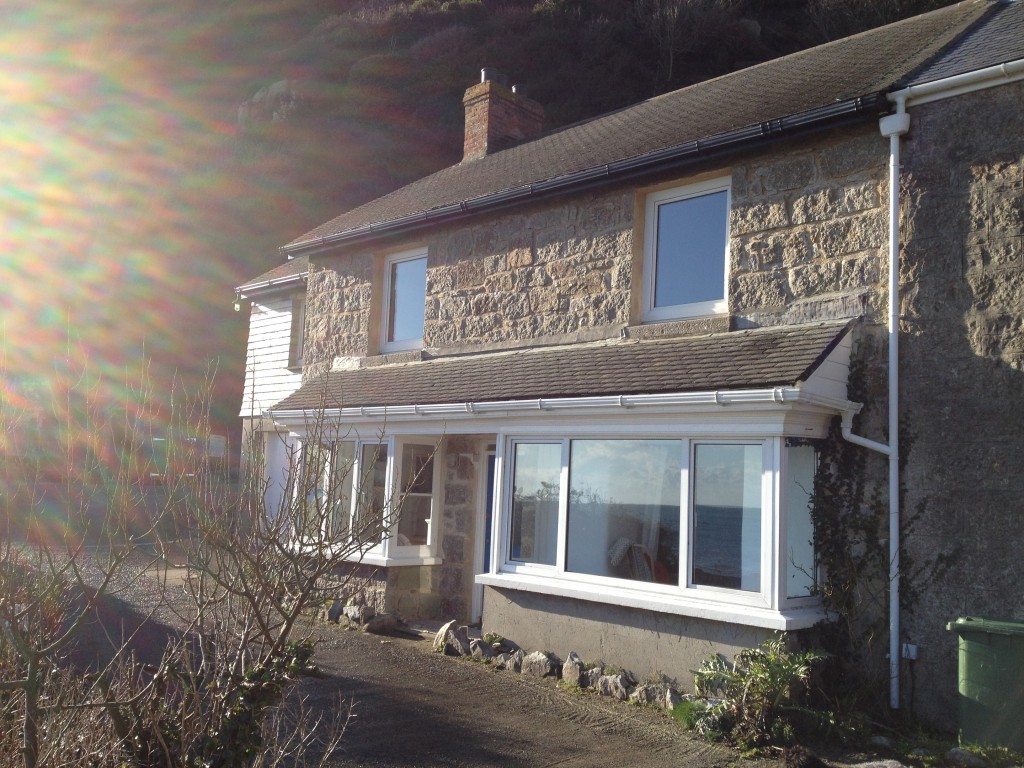 The house is a generous size and right on the front. It sleeps eight in two double rooms that look straight out to sea from the beds, a twin and a bunk room. It has a lovely roll top bath that you could soak in for hours, wine and candles on a chair within reach. And downstairs the two main rooms have that fabulous view too.
I sat at the dining table this morning writing some notes, or at least trying to. In actual fact I was totally absorbed by the view and the twin water sounds of the nearby river and the roar of the sea.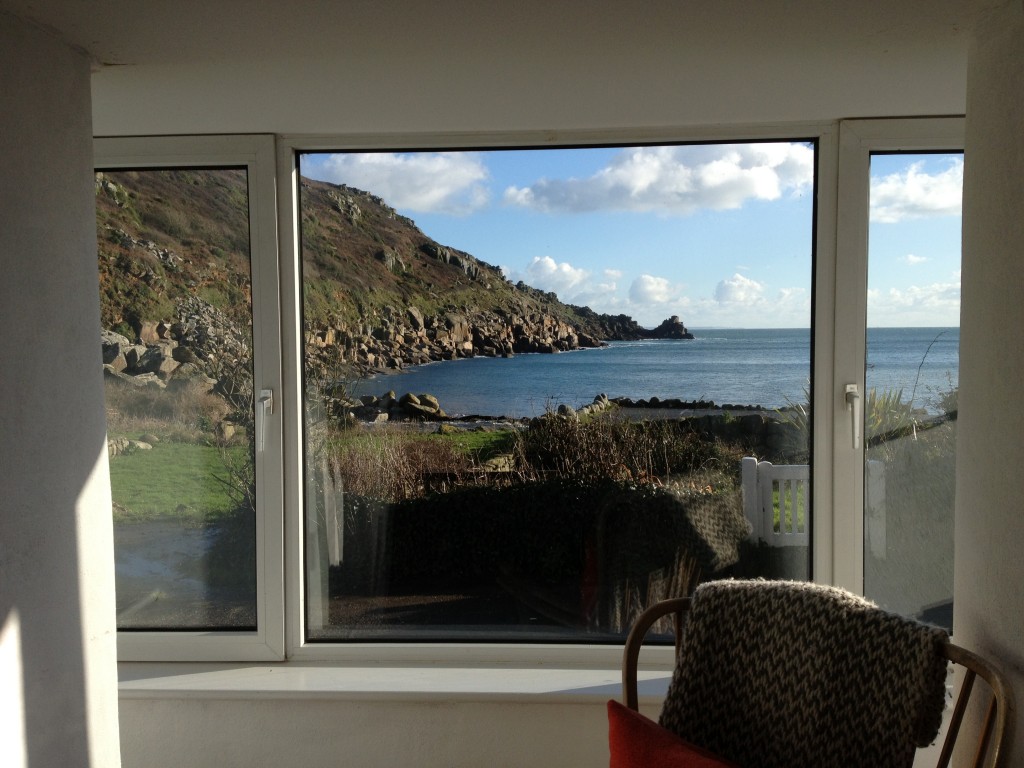 The house is authentically shabby chic in the best way. Just look at the stairs! Some great Ercol butterfly chairs provide the hard seats, while two huge sofas sit alongside the wood burner – I could stretch out and drift off on one of them with little effort.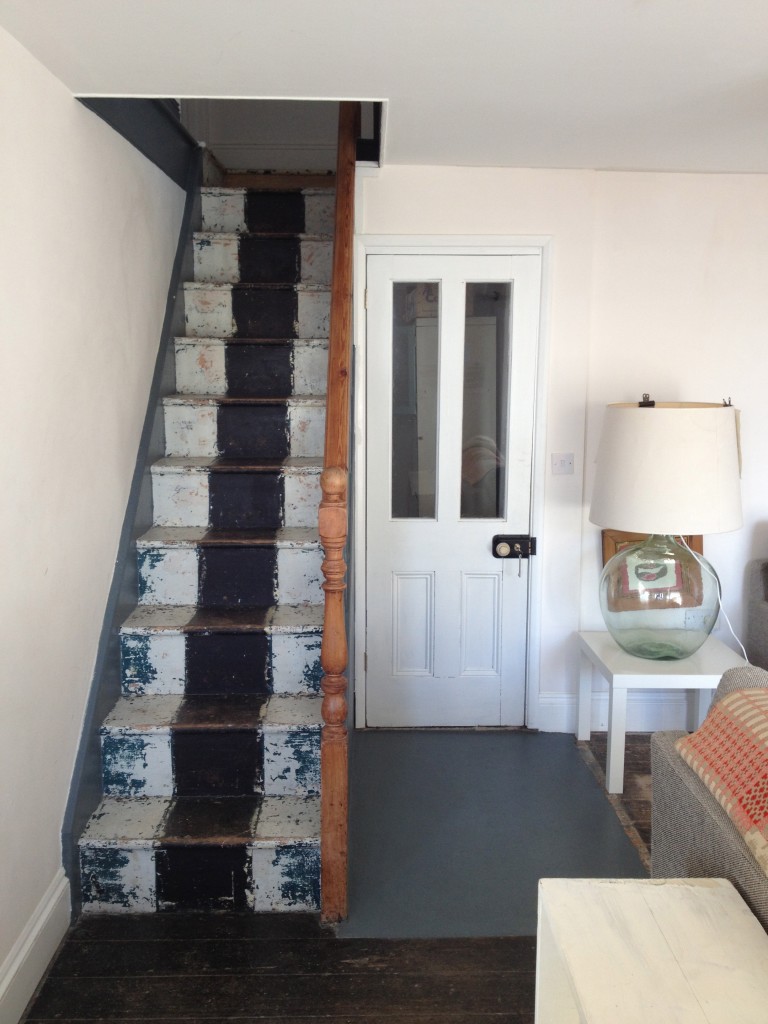 Outside there is a small garden facing the sea, and that all important parking space.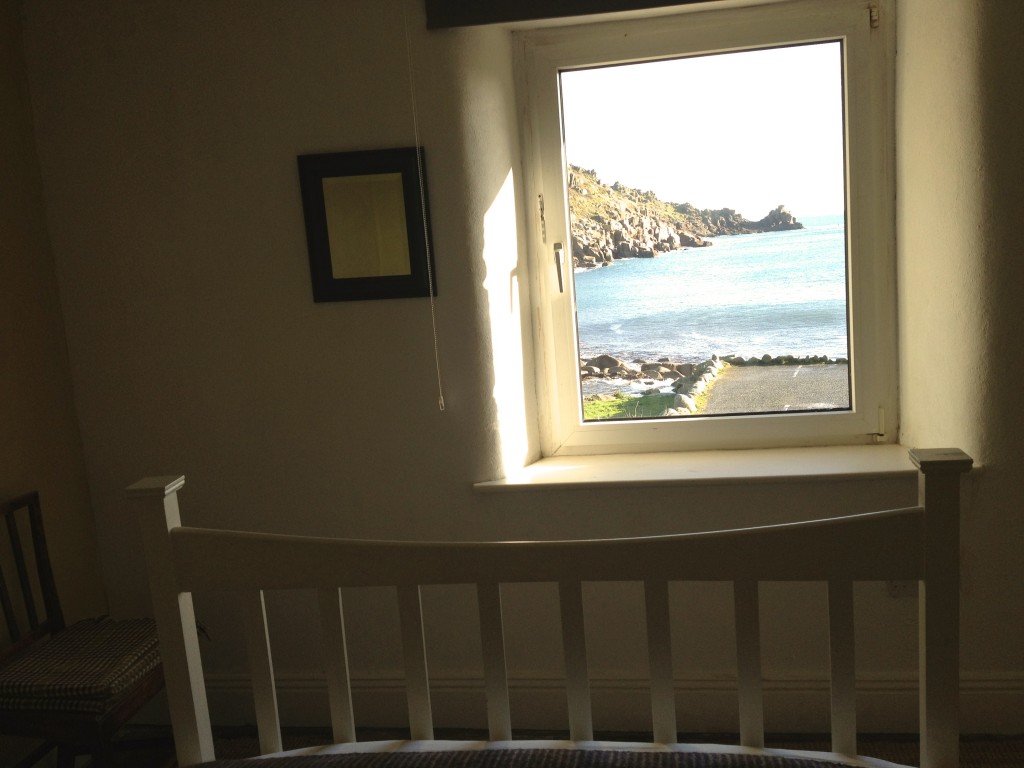 If you're not familiar with Lamorna it's a charming romantic valley leading to a small harbour and tidal beach with an artistic history and thriving colony still. Popular during the day and beautifully private at night. There's a café that's open during the summer, and the wonderfully named Lamorna Wink, the pub, is a way up the lane. The famous cliff top Minack Theatre is near, and Penzance is only 4 miles away with the working port of Newlyn close still.
The owner will be making various improvements during the coming year, but I'm sure they'll be light touch and will only enhance the charm of this house that guests will be delighted to holiday in.
There will be photos and a booking form up on the site soon, but in the meantime if you are interested just give me a call, or drop an email.