Priests Cove and Porth Ledden, the coves on either side of Cape Cornwall, are not obvious candidates for beautiful beaches, yet both captivate me in their own way. At Priests Cove it's the little fisherman's huts, and the light, especially the light. And on the other side it's the boulders, rocks, pools and mine workings.
Today I could only spare an hour or so and so we drove down to the National Trust car park, but the walk from Tregiffian is well worth the effort, with Nanquidno and Cot Valley in between.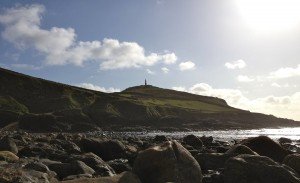 I've finally got a phone with which I can take a reasonable picture. I'll be practicing a lot over the coming weeks and hope to share some of the results. I took this shark today…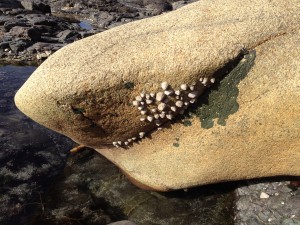 In the summer there'll probably be some basking sharks in the bay again, although the weather hasn't done much for water temperatures so far.
One last photo for now – this was on Gwenver first thing this morning…